The Sedona Women - Volunteer Opportunities
The Community Service and Ways and Means Committees are excited about our upcoming calendar of events.

Please let us know if you want to volunteer for a project and/or be a Coordinator for a specific project. We are always looking for people to join our team, become coordinators, or volunteer to work with our team members on any of our projects.

If you have an idea for a future project, please let us know. The TSW general guidelines for a community project are below. Also, The Sedona Women consider what projects are already committed on the calendar and the availability of volunteers.

1) A clear, defined need; and
2) An opportunity for our membership to participate in the execution of a worthwhile project, which in turn, offers members a platform to get to know each other better.

Please contact TSW Community Service Chair Ellen Ferriera if you are interested in joining our team.

Please contact TSW Ways and Means Co-Chairs (Paula Harvey or Victoria Clark) if you are interested in joining our team.

We look forward to hearing from you or seeing you at one of our Volunteer Events below.

UPCOMING VOLUNTEER OPPORTUNITIES

---
Mother's Day See's Candy Wagon Sales - May 3, 2019 - May 12 , 2019
The Sedona Women and The Sedona Community Food Bank have joined forces again to staff the See's Candy Wagon for the Mother's Day!

Surround yourself with chocolate, without the calories, and go RVing, without the road trip — volunteer to work a shift in the See's Candy Wagon and help the Sedona Community Food Bank meet its mission to serve those in the community who need it most. Bring a friend and work in tandem. No sales experience required — the candy sells itself! The See's Candy Wagon is in the Basha's Parking Lot.
​
After you sign up someone from the Sedona Community Food Bank will contact you. If you need to change your date you can do so via Sign-up Genius.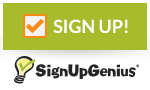 ---
Have Fun Outside and Help our Environment!

Join other Sedona Women for our

own private

Oak Creek Clean-Up! With the guidance of the Oak Creek Watershed Council, The Sedona Women volunteers will spend the morning of Wednesday, A

pril 24 from 9 am - noon

, picking up trash along a section of Oak Creek. Everything is provided – vests, trash grabbers, gloves and bags! We just show up in old clothes and sturdy shoes and help make our environment cleaner, safer and healthier for all of us. If you know folks who aren't Sedona Women and who would like to join, please invite them! To save your spot, please email Pam DeLay at

delaypamela@gmail.com

.

​

Location: Red Rock Crossing. Meet at the parking lot across from the Baldwin Trailhead, at the end of Verde Valley School Road.
---
---
Successfully Completed Projects
See's Candy Wagon Sales - April 5, 2019 - April 20 , 2019 - We had a very successful Spring Season!

​Run Sedona - The Sedona Women successfully staffed the Start/Finish Line Aid Station at Run Sedona on 2/2/19. We cheered on the over 3,000 runners and distributed bananas and cookies to most of them. It was a glorious opportunity to be part of the action without actually having to work up a sweat!!
---
Veterans Lunch -A small group of volunteers, led by Annette Petit, served a fabulous lunch to 40 veterans and their guests on Friday, January 10 at the library. The event was festive, food was delicious, and greatly appreciated by all who participated. Thank you to MaryAnn Livingstone who sang acapella, and to Mary Feeney, who worked a double shift!

The Diaper Drive was a HUGE success!! Over 4,000 diapers were donated to The Sedona Food Bank on January 8th. This was double the amount we've collected in the past. Thank you, ladies!!
Kathleen and staff were thrilled!
The Sedona Women donated over 120 hours to staff the See's Candy Wagon benefitting The Sedona Food Bank! All the stock was sold and the wagon closed before its scheduled closing date! Job well done!

New Year's Eve at Sedona Winds - despite a record number of volunteers, and lots of behind the scenes planning, this event was cancelled when Sedona was hit by an unexpected snow storm. Thanks to all those who were planning to help at this fun event. We're on for next year!!
​
The Sedona Women partnered with Giving Angels of AZ to prepare and distribute nearly 600 holiday gift bags for seniors in the Verde Valley. Thanks to the many volunteers who make this project possible!
The Thanksgiving Meal Giveaway
at the Mission in Cottonwood was a huge success. Nearly 650 turkeys, along with the fixin's were distributed. Thanks to the 26 volunteers from The Sedona Women, including those family members who were in town for the holiday.
What a rewarding experience!
​St. Andrew's Monday Night Dinners
June 18, 2018 and July 16, 2018
— St. Andrew's Episcopal Church, 100 Arroyo Pinon Drive, Sedona, AZ 86336,
saint-andrews.org
​
The Sedona Women Garage Sale Volunteers -
We needed help to support The Sedona Women Garage sale! This giant event, held every 2 years, raises major funding which goes to our Helen Wolfe Scholarship fund and to support our community service projects.
Dates: Setup took place on April 10, 11, and 12. The sale took place on April 13th (9-3) and 14th (9-2).
See's Candy Wagon for Sedona Community Food Bank (SCFB) - Sales from the See's Candy Wagon enable the SCFB to serve the community. It is the primary source of funds for the SCFB — without volunteers working in the See's Candy Wagon, the SCFB would not be able to meet its mission.
Dates: Winter Season, January 26 - February 14, 2018; and Spring Season, March 16 - March 31, 2018
Total Volunteers Hours: 147 (30% of shifts).
​
Sedona Marathon Station for TSW — We Cheered on amateurs and athletes alike in the community's annual marathon event.
Date: February 3, 2018
Volunteers: 12 Volunteers & 47 hours
Veterans' Luncheon at Sedona Public Library —
Served Lunch to Vets at the Sedona Library
Event Date Friday, January 12, 2018/12:00 pm - 1:00 pm
Volunteers: 8 Volunteers & 41 hours
New Year's Eve Celebration at Sedona Winds — We rang in the New Year with a bash and celebrated with the senior residents at Sedona Winds.
Volunteers: 17 Volunteers & 71 hours
Old Town Mission/Cottonwood Turkey Giveaway — Volunteers to worked with Mission to distribute turkeys and food.
Date: November 21, 2017
12 Volunteers & 36 hours
Mitzvah Day — Volunteer to do deeds in the community.
Date: November, 2017
12 - 16 Volunteers
Rainbow Acres
—
Family and Friends Western Roundup was
a major event for the Staff and Ranchers at Rainbow Acres in Camp Verde. We had volunteers to welcome guests, distribute handouts, give directions, and assist with parking, gift shop, and photo table. To learn more about Rainbow Acres click on this link.
www.rainbowacres.com
Date: October 28, 2017
10 Volunteers & 20 Hours
​
July 17, 2017
St. Andrew's Dinner - 12-16 volunteers; 45-55 volunteer hours; served approximately 75 meals
August 21, 2017St. Andrew's Dinner - 12-16 volunteers; 45-55 volunteer hours; served approximately 75 meal

COLLABORATION WITH OTHER COMMUNITY SERVICE PROJECTS
Giving Angels -- surprised community residents with holiday cheer by sorting, packing, wrapping and delivering gifts to community residents.
Date: December 11-15, 2017
---
Diaper Drive - January 2017
Thanks to all our wonderful Dames for bringing more than 2000 diapers to our January meeting. The Sedona Food Bank thanks you all!!
MONTH OF SEPTEMBER 2016

​

911 Memorial Ceremony at Fire Station #6
An estimated 400 people attended the dedication ceremony of the 9/11 Memorial at the Firehouse in VOC. With over 23 volunteers, The Sedona Women mobilized to set up, serve and clean up a community luncheon for over 400 people! One of the highest compliments our team was paid, was when Fire Chief Kris Kazian said that The Sedona Women were his heroes!
Oak Creek Clean Up

approximately 15 folks assisted the Oak Creek Watershed clean the trash along Oak Creek. The group photo includes Dalton and Nick from the Watershed, TSW, and one spouse. Mary Feeney was our coordinator. It was great fun, and afterwards we had lunch at Indian Gardens Deli.

Our "super woman" was Valerie Wood. She carried that plastic trash along the entire trail!

Enjoy the slide show to the right.
MONTH OF OCTOBER 2016

Halloween Dinner at St. Andrews Episcopal Church
On 10/31 a dedicated and costumed crew cooked and served a themed dinner to over 80 appreciative people. Diners were delighted with dishes such as Earthworms and Blood (Spaghetti with Marinara sauce), Vampire Bat Wings (spicy chicken wings), and Goblin Fingers and Monster Eyeballs (carrot sticks and cherry tomatoes). The creativity of Helen Jarnes knows no bounds! What a fun Halloween.
​​
Public Service Announcements
Lots of other fun opportunities to get involved with TSA affiliates are listed on this website on our PSA Page.
---
Volunteer Hours Form:
Click on the link below to download the form to record volunteer hours.